More Swim Meets in Mississauga Thanks to $64,400 Ontario Trillium Foundation Grant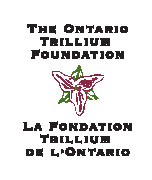 The Mississauga Swimming Development Club (MSDC) and the Mississauga Aquatic Club (MSSAC) announced on April 13, 2007 that they will purchase a state-of-the-art electronic timing system for swimming, thanks to a $64,400 grant from the Ontario Trillium Foundation. The Club now enjoys the electronics at UTM and is expanding the number of meets being held at this location. Thanks also goes to UTM for their support of Mississauga Swimming.
Platinum Sponsors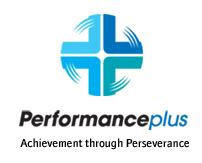 Sponsors
The Mississauga Aquatic Club (MSSAC) invites you to associate your name with one of the best community-based competitive swimming programs in Canada. MSSAC has been developing regional, provincial, national and international swimmers from the Mississauga area for over 3 decades. There has never been a better time to support the Mississauga Aquatic Club especially with the up coming Olympics. The commitment to excellence is also supported with our athletes swimming at our new home pool University of Toronto in Mississauga (UTM). In order to sustain this program, the Mississauga is turning to you for financial assistance.
Day in and day out, young people in our community train in the morning before school, spend their day studying in school, then train after school as well. The Mississauga Aquatic Club (MSSAC) wants to help these student athletes achieve their goals and dreams. To do this, MSSAC needs help from the community and is looking towards businesses large and small to partner with us.
MSSAC is a non-profit organization affiliated with the City of Mississauga. We are the largest swim club in Canada whose goal is to foster development of the sport of swimming while encouraging the physical and intellectual growth of its young athletes. This year, MSSAC has approximately 200 competitive swimmers, 300 pre-competitive swimmers, 1200 family members, 12 coaches and 1 administrator.
Our goals include:
Introducing the sport of swimming to more children 10 and under in Mississauga
Increase the base of pre-competitive swimmers
Be the #1 local provider of swimmers to Canada's National Team
Build an Olympic-sized pool
For information on how you can support these amazing athletes, please contact our Club Administrator.
Bronze Level Sponsorship: $100.00
Silver Level Sponsorship: $250.00
Gold Level Sponsorship: $500.00
Platinum Level Sponsorship: $1000.00 or more